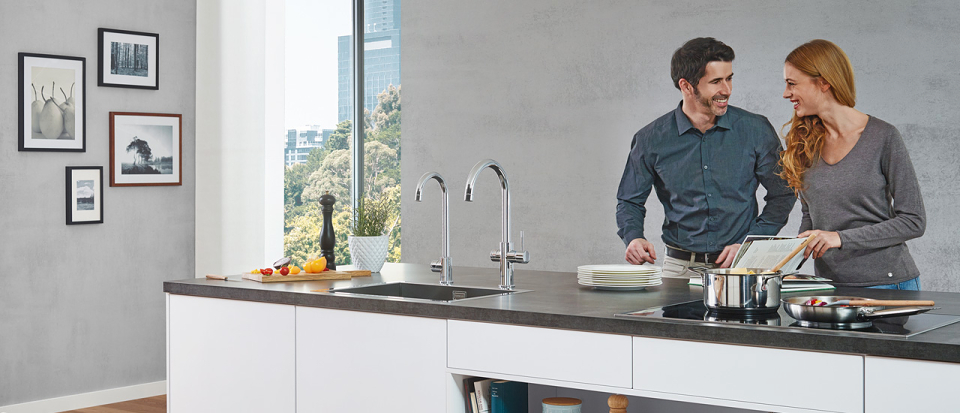 Your Ultimate Kitchen Partner To Last A Lifetime
GROHE water systems and kitchen faucets include user-centric features and ingenious details that make all the differences. More choices, more comfort and more flexibility: which is why our products are such a pleasure to use.
GROHE IS PROUD TO BE THE CO-SPONSOR FOR<br><b> FAMILY KITCHEN SEASON 3, ASIAN FOOD CHANNEL</b>
Get cozy with Sherson Lian and his mom, Ann, as they share favourite family moments together and dish up delicious blends of old and new cuisine.

Check out how GROHE Kitchen Faucets play a part to make cooking and washing dishes a breeze in episodes 2 and 8 respectively.

EPISODE 2
01 June 9pm (SG),
8pm (BKK/JKT)

Repeat Air Times:
• Friday 5pm (SG)
• Saturday 12:00pm, 7:00pm (SG)
• Sunday 2:00pm (SG)
• Monday 9:00am, 10:00pm (SG)
• Tuesday 3:00pm, 11:00pm (SG)
• Wednesday 11:00am (SG)
EPISODE 8
19 July 9pm (SG),
8pm (BKK/JKT)
GROHE FAUCETS SPECIAL FEATURE ON<br> <b>FAMILY KITCHEN SEASON 3</b>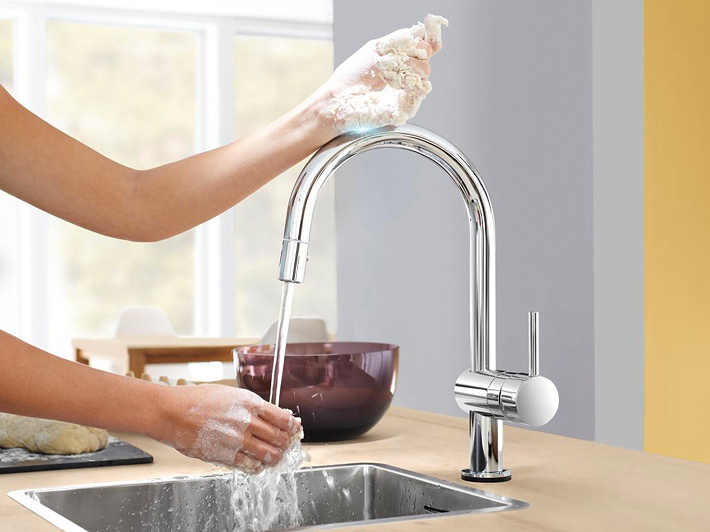 Minta Touch C-Spout Pull-Out Spray
It's sensitive. It's clean-living. And it's beautiful. One tap of the Minta Touch with the back of your hand, wrist or forearm is all it takes to turn it on or off, thus keeping the faucet clean and hygienic at all times.
Find out more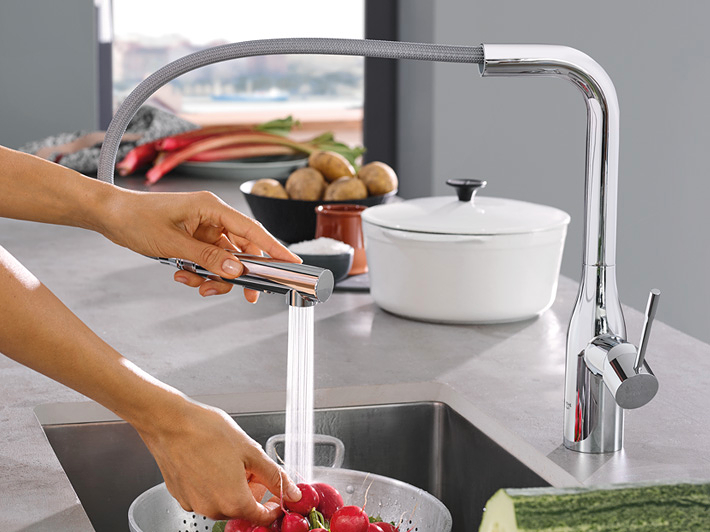 GROHE ZERO KITCHEN FAUCET – <br><b>THE FAMILY'S FOUNTAIN OF HEALTH<b>
LEAD IN DRINKING WATER IS HARMFUL
Lead is a cumulative toxicant that affects multiple body systems and is particularly harmful to young children. It is not well known that most brass household faucets also contain lead. As water passes through the faucet, trace amounts of lead is released into the water. Once consumed, lead is not broken down in the body. It is distributed to the brain, liver, kidney and bones. It is stored in the teeth and bones, where it accumulates over time.
Therefore, it is essential to choose a faucet which does not add on harmful particles to the water.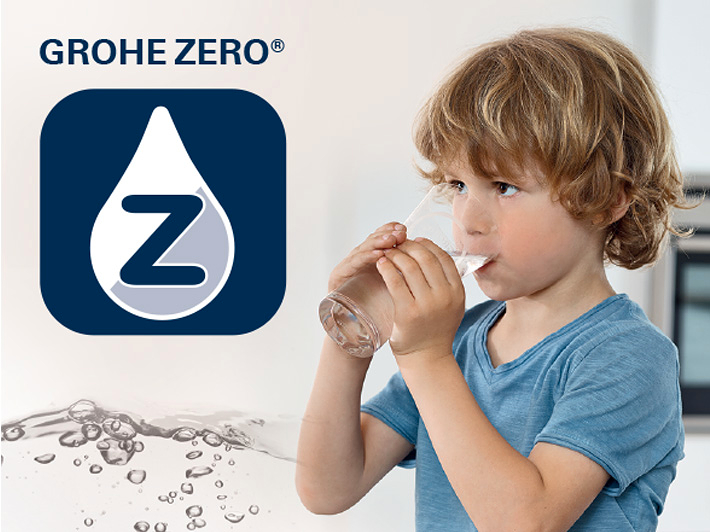 GROHE ZERO – <br>CLEAN TECHNOLOGY. PUREST PLEASURE
Clean drinking water is essential to your health. When choosing taps and mixers with GROHE Zero technology, you choose a faucet with a body with maximum health benefits. Only GROHE faucet body, using advanced inner-waterguides, ensures zero lead and nickel is added to your water. For you this means drinking quality water that you can rely on. A promise from us, a pleasure for you.
Find out more about GROHE Zero Faucets Promotion.
INTERESTED IN PURCHASING A GROHE PRODUCT?
Call us at (65) 6311 3611 or email grohepacific@grohe.com