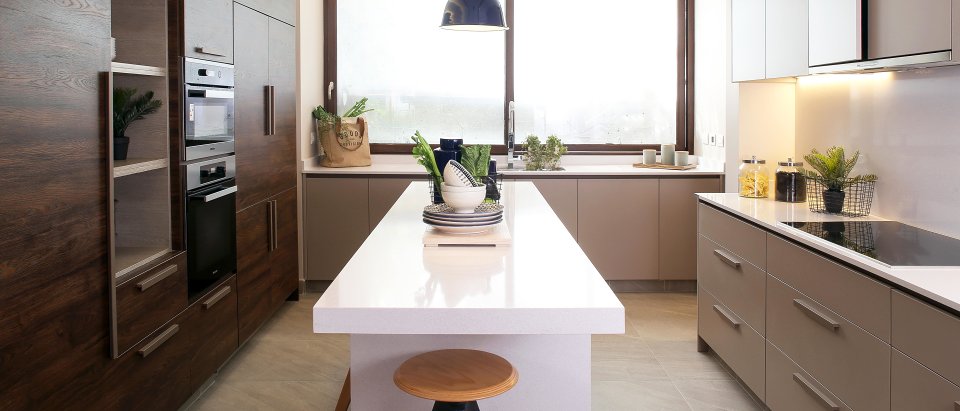 Candelaria – Pastene
Santiago, Chile
Situated in the exclusive residential district of Vitacura, Santiago, Candelaria – Pastene is a development of 25 apartments by Jorge Figueroa Arquitectos SpA for developer Inmobiliaria DEISA. Comprised of two buildings with an interior courtyard, the architect put great value on the comfort of the common spaces and the quality of light into each apartment, thanks to generous balconies. The crisp, Modernist lines of the building give it an iconic quality, mixing clean white with textured brick surfaces.
Inside the same feel dominates, with minimalist lines warmed up by an intelligent use of surface materials, like dark wood and Budnik porcelain tiles. The bathrooms feature dynamic GROHE Eurocube mixers, luxurious GROHE Tempesta Cosmopolitan head showers and sleek GROHE Essence shower mixers. In the kitchens the industrial chic of GROHE Eurocube mixers sit alongside Miele appliances for a high-performance space.
Architect: Jorge Figueroa Arquitectos SpA
jfarquitectos.cl
Interior designer: Orlando Gatica Studio
orlandogatica.com
Project address
3930 Candelaria
7630315 Santiago, Chile
Date of completion 2018
Show in google maps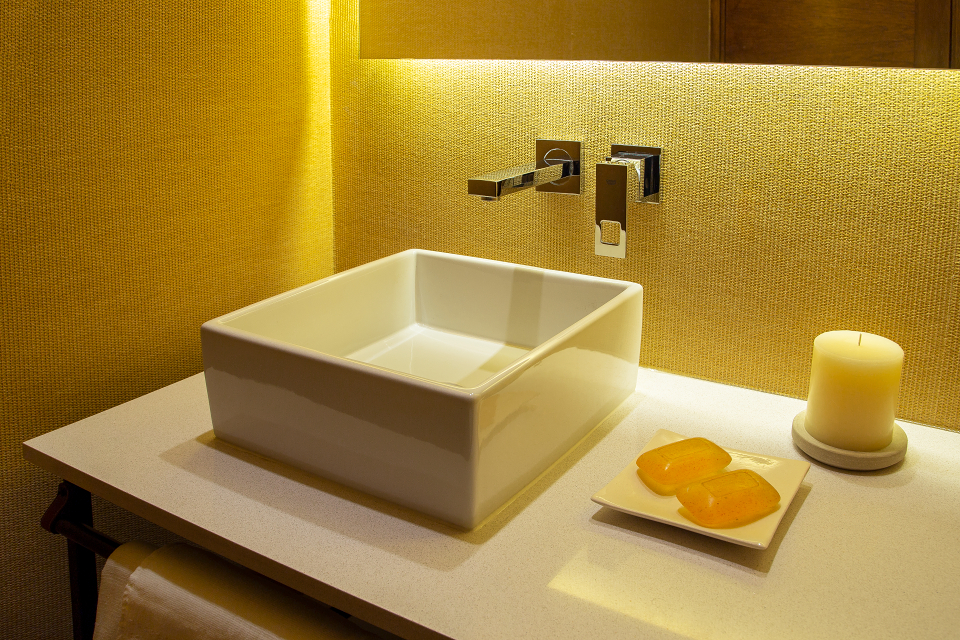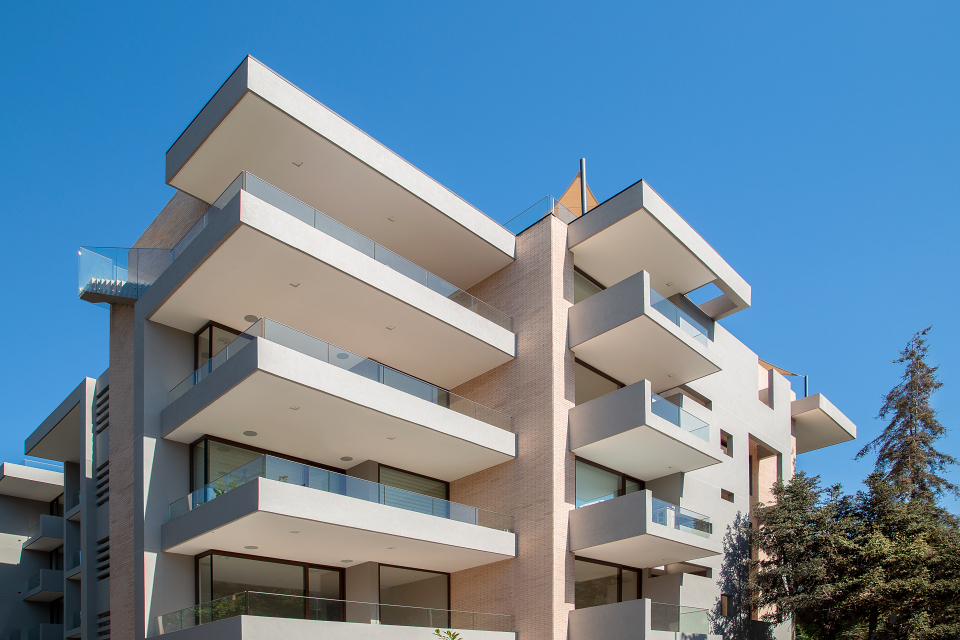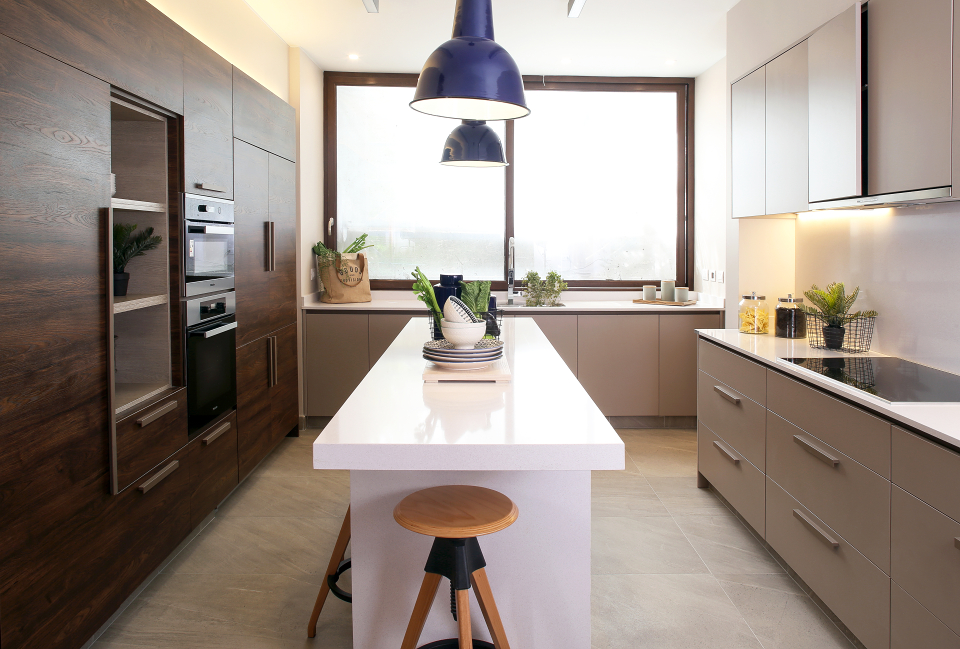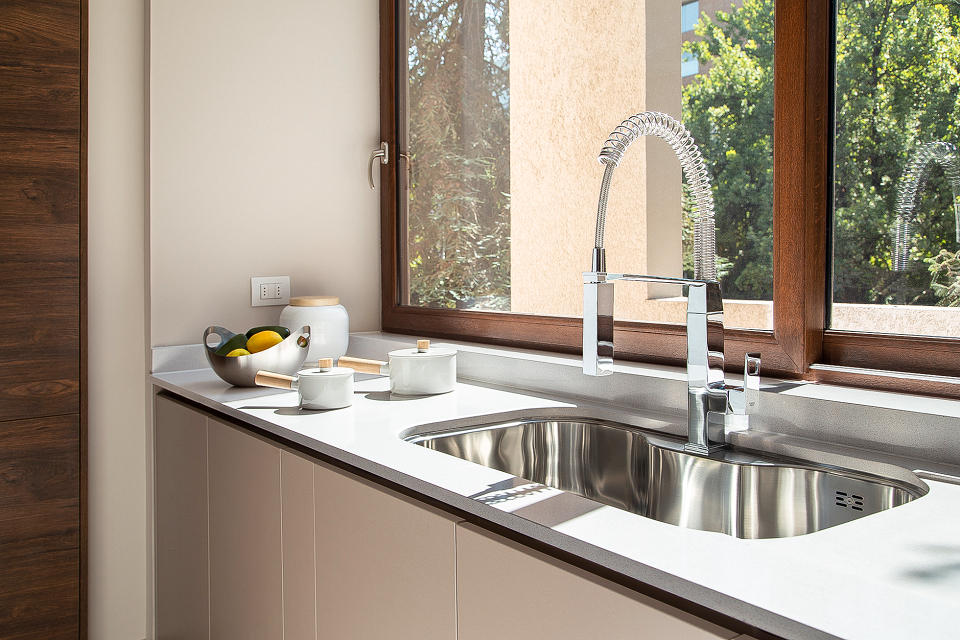 Installed GROHE products in this project