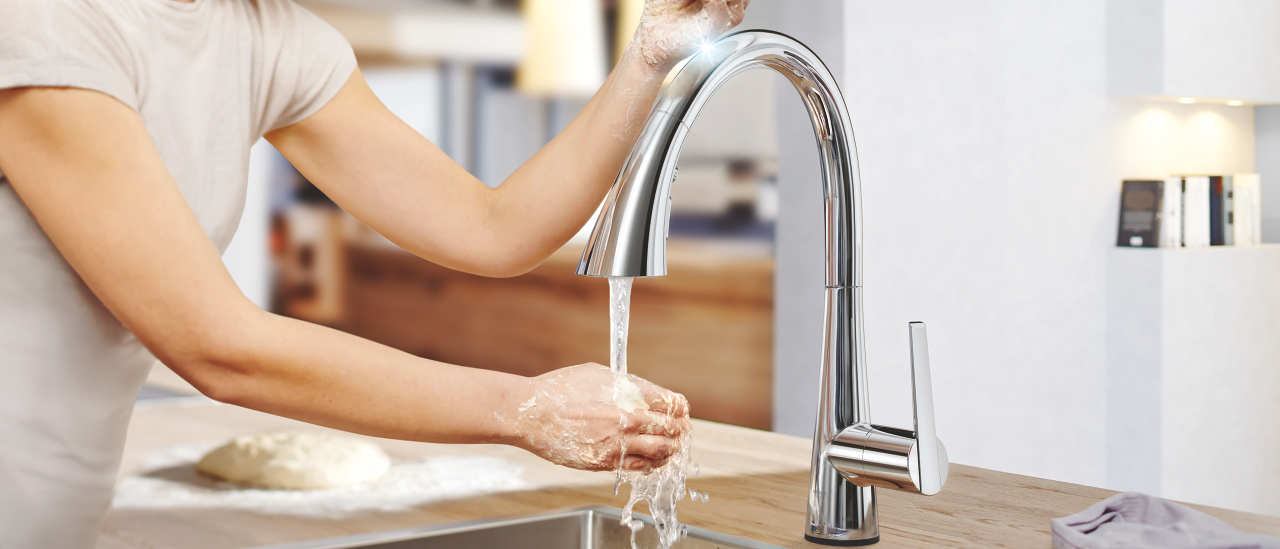 Zedra Touch
Love at first touch
Put the sweeping, sensual power of water at the centreof your kitchen with the Zedra Touch. Zedra's distinctivefluted swivel spout and beautifully tactile lever combineergonomic design with visual flair. And with the additionof GROHE's EasyTouch technology, you can also controlthe water flow with just one touch.Choose your Touch function in a cold water-version orupgrade with an under-sink Grohtherm Micro thermostat forperfectly controlled warm water and no danger of scalding.
Find Your Showroom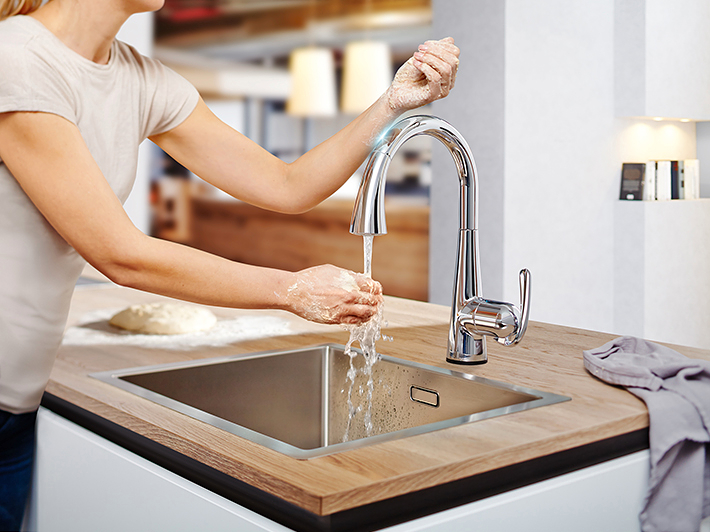 Clean and Hygienic
Your faucet stays clean when your hands are not:
Start the faucet with your forearm or wrist to avoid cross contamination and to keep your faucet clean.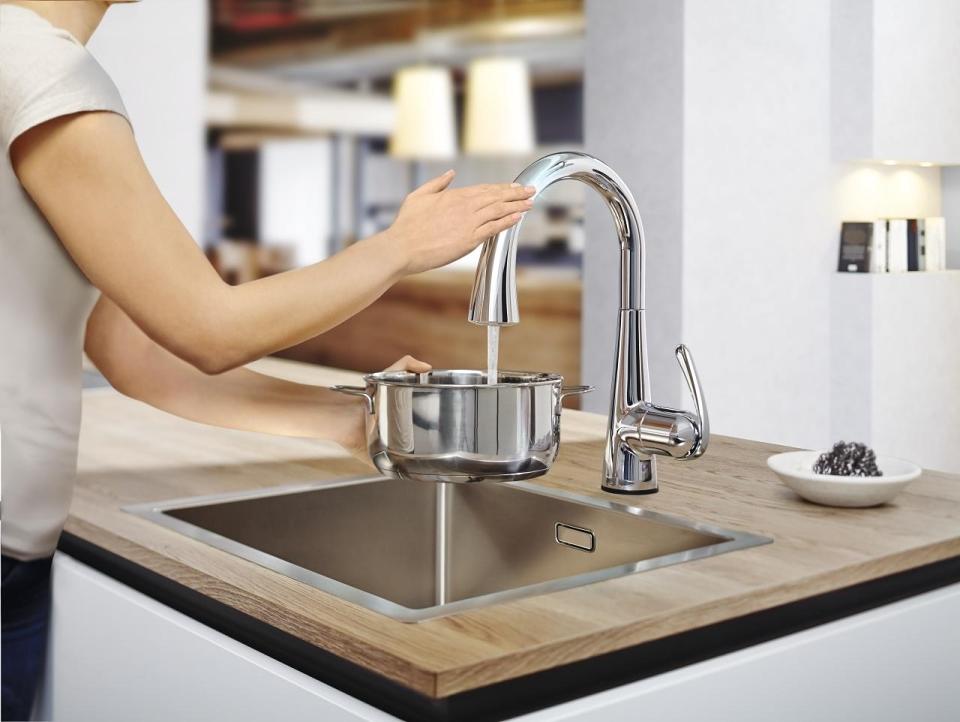 Fusion of Design and Technology
Invisible technology meets outstanding design.
Just touch the spout or body to turn the faucet ON or OFF.
If your hands are clean, simply hold it. You can adjust flow and the temperature with the lever. GROHE Zedra Touch – a hybrid faucet that intelligently unites two operating functions.
Safe for Childen
The EasyTouch function is great for providing cold water. A simple upgrade that adds our thermostatic mixing valve, Grohtherm Micro, adjusts the water temperature with no risk of scalding.