THE ICON OF ELEGANCE AND PRECISION: GROHE ATRIO
PURE, ICONIC GEOMETRY
For its new Atrio collection GROHE draws on the circle, as the most elemental and elegant form to create an iconic object that is built to last.
Great, lasting design is about clarity of vision and refinement of aesthetics, paring away all the superfluous elements. Using these principles the new GROHE Atrio has been created as an icon of elegance and precision.
The new design of ATRIO pays respect to the previous generation, but we've elevated the design into a completely new place.
The paring back to the essentials gives Atrio a timeless elegance. Its sleek, cylindrical form is the same diameter from the base to the top, while the spout itself curves in the perfect arc of a semi circle, every element complementing each other to create a powerful single visual statement. Precise detailing informs the design both inside and out, with architectural attention paid to achieving balanced proportions and clean intersections. Crafted with care and hand-assembled, Atrio meets the highest standards of engineering and performance that GROHE is famous for.
With Atrio you can design without restrictions. Each item in the Atrio collection is available in a choice of three finishes and different size options offering the adaptability to meet the demands of personal taste that make it suited to every scale of design scheme.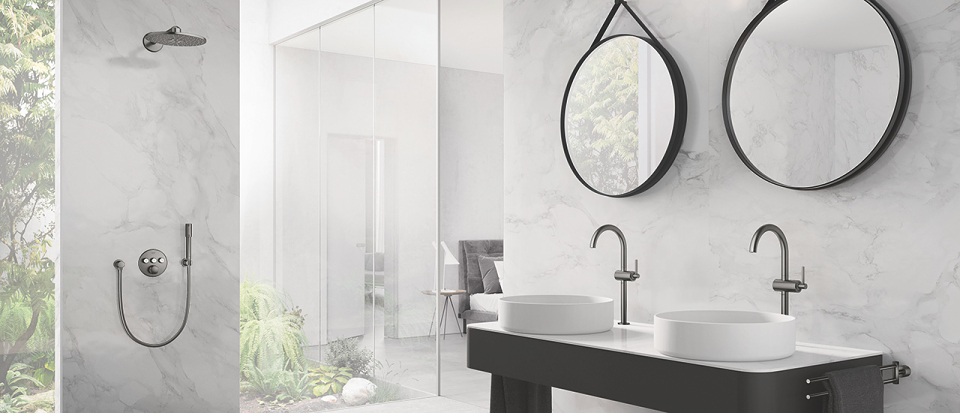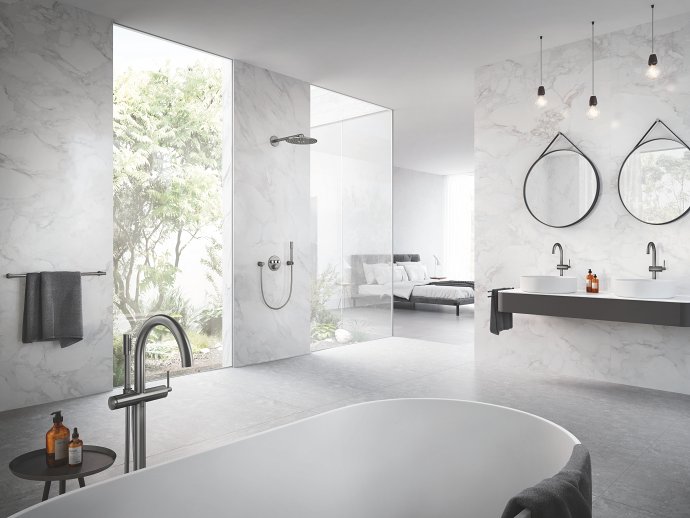 Harmony, simplicity, clarity
At the heart of comfortable, contemporary style is the marriage of quality and style, a harmony of form and function that quietly reassures and which is a joy to use each and every day. With the new GROHE Atrio collection superlative ease of use and guaranteed longevity come as standard and you can bring the rigor and clarity of the best contemporary architecture right into the heart of your bathroom design.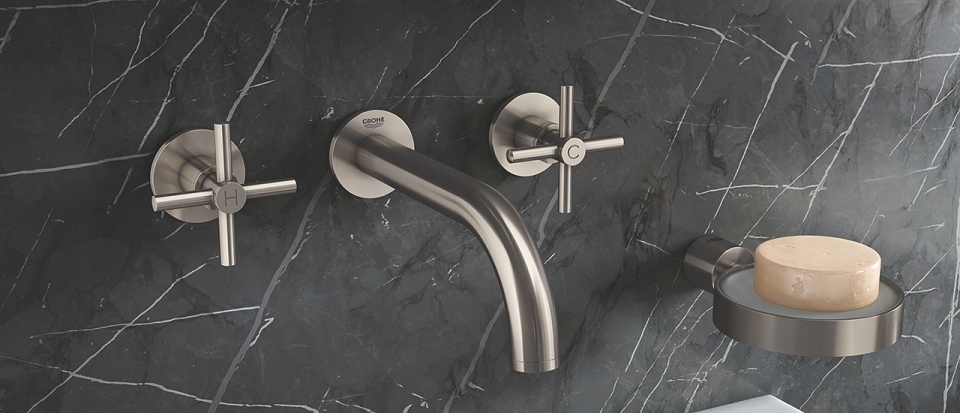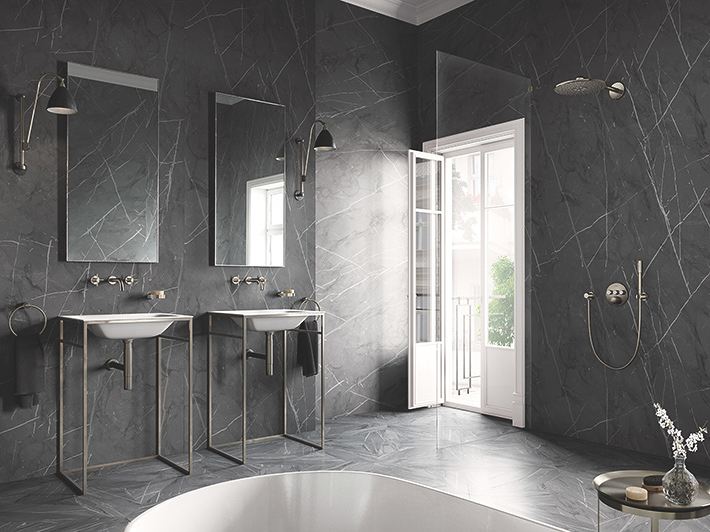 Timeless, lasting luxury
For those who love to live elegantly, who have reverence for the aesthetics of the past, while demanding performance excellence and a user experience in tune with the technology of today,
GROHE Atrio is the perfect fit. The refined silhouette of the new GROHE Atrio collection brings to the bathroom a timeless quality that accommodates these two key demands. The handcrafted finish and engineering expertise that go into every Atrio tap promise to bring a tangible note of luxury to classic schemes.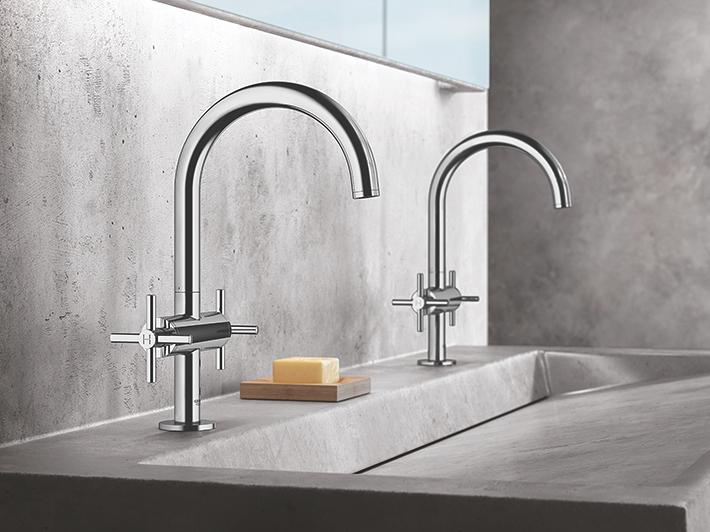 Agenda-setting simplicity
At GROHE we believe that the strongest trends are built to last, and the new GROHE Atrio collection is defined both by its purity and quality. Completely at home in a minimalist setting, the outline of the new Atrio range is breathtaking in its simplicity, presenting a forward-looking aesthetic ideal for making a positive statement in a cosmopolitan bathroom scheme. Based on the most simple, elegant geometric form – the circle – you can be confident that in years to come the Atrio will look as immaculate and relevant to your scheme as it does today.